Welcome to Burlingame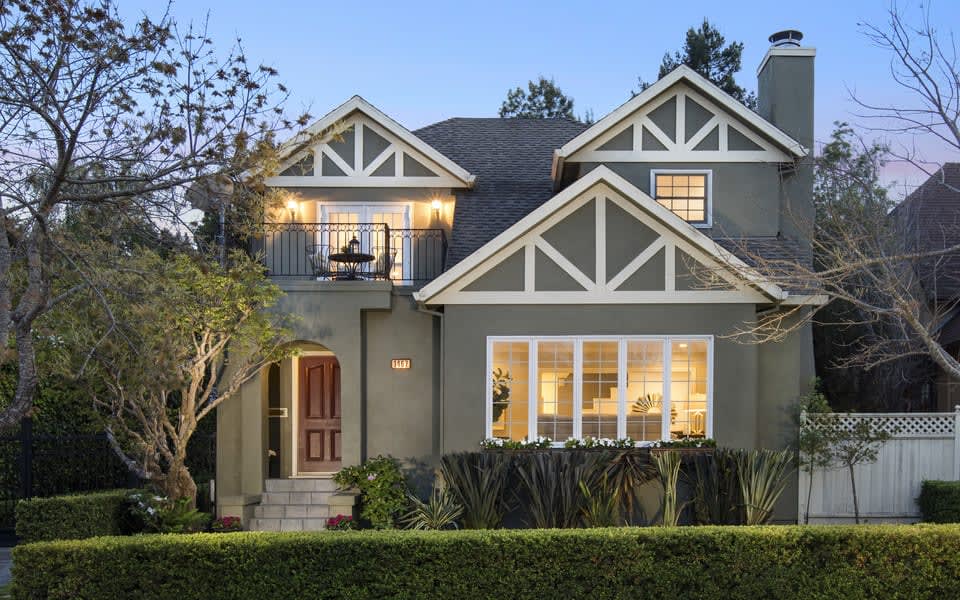 Burlingame shines as the most trending, in-demand, and aspirational suburb a stone's throw from San Francisco. The eternal prestige of Burlingame begins with its uber-slick downtown, village-like intimate scale, and social and cultural connections to Hillsborough and San Francisco. No other Peninsula suburb commands such a unique identity in the Bay Area: a timeless "small town" enclave filled with sophistication and savvy, mid-way between San Francisco and Silicon Valley. Land values for tear-downs eclipse $2,000,0000, and new constructions have crested over $5,000,000 for lots typically in the 6,000 - 9,000 foot range. The average price per sq. ft. in 2018 was $1,207. Burlingame's standout neighborhoods include family-friendly Easton Addition, which offers the highest concentration of larger new constructions, and Burlingame Park, which offers larger lots and a more laid-back established feeling adjacent to Hillsborough. Bordering Burlingame High School in the Oak Grove Manor/Lyon Hoag area, often collectively referred to as Burlingables. This area offers slightly more approachable prices with great community synergy and walkability to Caltrain and downtown. Families are served by 6 top-scoring public elementary schools, one Middle School (Burlingame Intermediate), and one High School (Burlingame High).

Burlingame connects to SFO within a 10 minute Uber. A historic 1894 Caltrain Depot at the base of downtown buzzes jovial crowds up to the Giants game. The dining and shopping on the main downtown corridor of Burlingame Avenue (known as "The Avenue" among locals) have elevated to a people-watching place to be seen, but still preserves a small-town vibe where neighbors say hi along with the sidewalk cafes. Trending top-shelf restaurants sparkle along the Avenue at night, with San Francisco-caliber names such as Blue Line Pizza, Pizzeria Delfina, Il Fornaio, Philz, Peet's, Limon, Salt & Straw Ice Cream, and many others. In fact, Burlingame Avenue has become so upscale, it delivers a joie de vivre not unlike San Francisco Marina District, Fillmore Street, or Palo Alto's University Avenue. As another perk, many top-flight gyms abound, including a new Barry's Bootcamp, Basecamp Cardio Studio, and PrimeTime Athletic Club. Equinox Gym is a five-minute drive away in neighboring San Mateo. The year 2020 will be marked by the arrival of a brand new 803,000 sq. ft., 18 acre Facebook campus on Burlingame's bayfront.


Historic Notes:
From quaint turn-of-the-century bungalows to today's luxurious new constructions, the "City of Trees" has defined the height of Peninsula living for over 100 years. Officially incorporated in 1908, Burlingame's evolution parallels the history of San Francisco, and colorfully represents a founding step in the emergence of the Peninsula suburbs. The adjacent Town of Hillsborough, Burlingame Country Club, and downtown Burlingame all emerged around the iconic circa-1894 Burlingame Train Depot, originally built for wealthy San Franciscans to travel to "the country" and the "Burlingame Club" in style. Looking back to the turn of the century, we can nostalgically reflect on comfortable homes being handcrafted in this suburban idyll after the 1906 San Francisco earthquake. Burlingame's growth benefited as San Francisco's quintessential suburb, and the homes and neighborhoods emerged with a pride of craftsmanship equally country charming and city sophisticate. Every architectural trend of the 20th century is embodied along Burlingame's storybook avenues. From Arts & Crafts homes in the style of Craftsman pioneers Greene & Greene in the early 1900s to the romantic European revival homes of the 1920s and 1930s, to the post-war traditionals of the 40s and 50s, culminating with today's new modern luxury homes that can sell for over $5,000,000.

Burlingame neighborhoods are diverse, providing a wealth of lifestyle options within modest city limits. For those who enjoy strolling to Burlingame Avenue's upscale downtown shopping, the close-in neighborhoods of Burlingame Park (just west of El Camino Real) or Burlingables (just east of the train depot and Burlingame High School) are favorites. For those who are looking for more scenic seclusion with a country flavor and maybe a Bay view, Burlingame Hills is a dramatic choice. For those looking for Burlingame's highest-rated schools in a neighborly, yet prestigious setting, the Easton Addition (www.eastonaddition.com) will be a fitting choice. Built mostly in the 1940s and 1950s, the Ray Park neighborhood near the north border of the town is a traditional post-war setting benefiting from close proximity to top schools and an easy commute location. There is a Burlingame neighborhood to fit everyone's budget and lifestyle. As San Francisco's most illustrious "small town" suburb, Burlingame continues to be a magnet for those seeking the good life not far from the big city. "Cosmopolitan Chic Meets Village Charm."